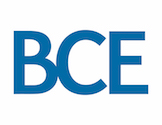 Bell Canada
ABOUT THIS REPORT
June 8, 2020 - BCE Inc. ("Bell Canada" or "Bell") has released its 27th annual Corporate Responsibility Report, covering the company's performance in 2019 and progress towards its short- and long-term sustainability goals.
BCE publishes a corporate responsibility report annually. This report marks the 27th year of annual reporting on the environmental, social, and governance (ESG) topics that are most significant to Bell's stakeholders and to its business. This report contains an overview of Bell's sustainability strategy, including a summary of progress towards achieving its short-, medium-, and longer-term goals in the areas of team members, customers, environment, and society. This document, together with the information and documents available in the Responsibility section of BCE's website, serves as a comprehensive view of Bell's ESG performance and programs.
This report has been prepared in accordance with the Global Reporting Initiative (GRI) Standards-Core option, with the addition of select Sustainability Accounting Standards Board (SASB) indicators and Sustainable Development Goals (SDGs). As a signatory to the United Nations Global Compact (UNGC) since 2006, Bell is expected to report its progress on human rights, labour, environment and anti-corruption. This report describes actions they have taken to implement the UNGC guidelines and principles, and serves as Bell's Communication on Progress (COP). Bell also supports the Task Force on Climate-related Financial Disclosure's (TCFD) recommendations, as detailed here.
Since its founding in 1880, Bell has been the Canadian leader in telecommunications enabling Canadians to connect with each other and the world around them. Bell takes very seriously its responsibility to manage the company in ways that help to sustain its record of serving the personal and business communications needs of millions of customers, seeks to create value for shareholders, provide meaningful careers for tens of thousands of people, and make a significant contribution to the broader Canadian community and economy.
Throughout the report, Bell demonstrates that through strong corporate responsibility practices, it is able to recruit and retain talented team members, reduce risk, build customer loyalty and long-term shareholder value.
Highlights from Bell's 2019 ESG performance:
Bell Let's Talk commitment to Canadian mental health has reached $108,415,135
Named one of Canada's Top Family-Friendly Employers, one of Canada's Top Employers for Young People, one of Canada's Greenest Employers
Recipient of the Special Award for Social Responsibility in Recruiting from TalentEgg for the 2nd year in a row
Surpassed greenhouse gas (GHG) emissions reduction objective
Prevented the release of more than 67 kilotonnes of CO2e
Environmental management and review system recertified ISO 14001 for the 11th year in a row
Recovered almost 10 million used TV receivers, modems, and mobile phones since 2016
Reduced digital divide by expanding Wireless Home Internet service to approximately 250,000 locations in 226 rural communities
New in 2019:
ESG pay link identifies which topics are tied to executive at risk pay
New short-term objective for GHGs
Provide feedback
We are always seeking ways to improve our Corporate responsibility report and welcome your feedback and suggestions. Please send any questions or comments to responsibility@bell.ca.
Bell's full Corporate responsibility report for 2019 is available here.

Corporate responsibility contact​:
Stephanie Berger
Senior specialist - Corporate responsibility & environment Bell Canada
514-870-6512
BCE Reports 2019 ESG Performance
BCE publishes 27th Corporate responsibility report
Sign up to receive report announcements in your inbox