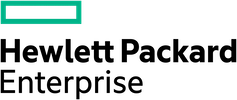 Hewlett Packard Enterprise (HPE)
ABOUT THIS REPORT
June 24, 2020 - On June 15, 2020, Hewlett Packard Enterprise (NYSE: HPE) released its annual Living Progress Report for fiscal year 2019, demonstrating its ongoing commitment to being a force for good by equipping customers with sustainable technology solutions, upholding HPE's own high Environmental, Social and Governance (ESG) standards across its value chain, and prioritizing company culture to fuel business outcomes.
This year's Living Progress Report also, for the first time, details racial diversity statistics of its team member population, an important step in being transparent and addressing systemic bias and inequality in our society.
Below are the highlights from this year's report.
HPE helped customers achieve their sustainable business goals:
Announced transition to as-a-Service company by 2022
Nearly 4 million assets returned to HPE Technology Renewal Centers, 88% given a new life
$10 million in energy costs saved by a single customer after implementing HPE Pointnext services
Invested $1.8 billion in research and development
Sustainability-related customer engagements contributed to ~$585 million in net revenue, an 88% increase from 2018
HPE continued to enhance a culture of social inclusion, equality, and responsibility:
$21 million donated to local communities
1 million hours volunteered by HPE team members since 2016
Enhanced benefits for HPE team members including six months of paid parental leave after the birth or adoption of a child as part of the Work That Fits Your Life initiative
54% of HPE Board identifies with one or more diverse group, making it one of the most diverse company boards in the industry
HPE contributed to advancing the low-carbon economy:
Energy-efficient IT products and services represented nearly $7.7 billion in revenue
47% reduction in carbon footprint since 2016
Introduced new target to reduce emissions from transportation logistics by 35% by 2025
On track to meet all 2025 climate goals, aligned to climate science
HPE is impacting their suppliers in a positive way:
Guided 51% of manufacturing suppliers on how to set their own science-based climate targets
133K + workers touched by supply chain audit assurance and improvement program
~$1 billion spent with small enterprises and women-, minority-, and veteran-owned businesses in the U.S.
To find out more about HPE's plan to create sustainable IT solutions that meet the technology demands of the future, read the latest HPE Living Progress Report.
Media Contact:
+1 650-236-7152
Hewlett Packard Enterprise Releases Living Progress Report
Annual ESG disclosure shows company's investment in people, the environment, and doing business the right way
Sign up to receive report announcements in your inbox